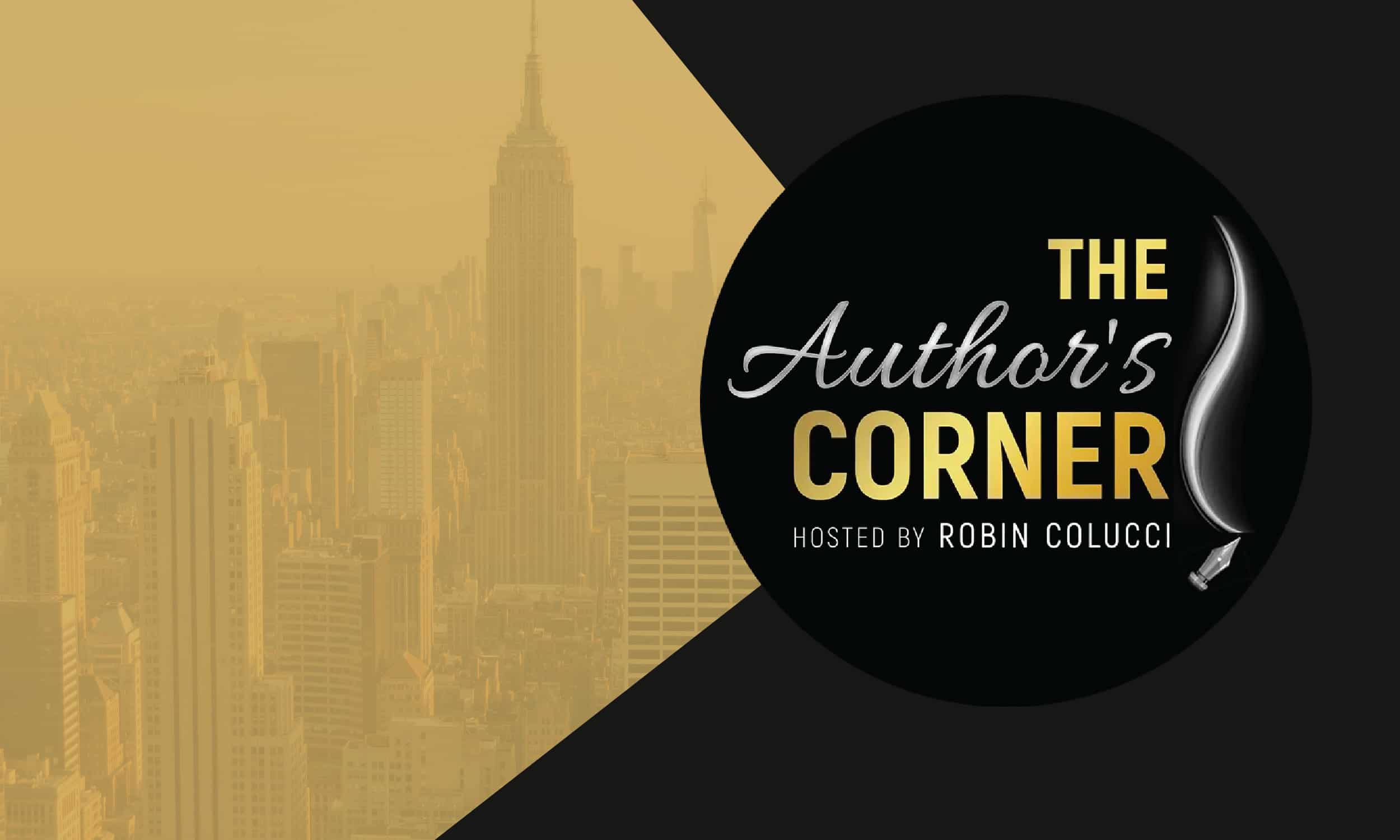 The Author's Corner: Season 5 in Review
Over 2 years. 100 episodes. Here's The Author's Corner's Season 5 recap.
When I started The Author's Corner, I had no idea how much it would grow. I have had so much fun talking to an array of experts and authors, and I hope you have had just as much fun listening! 
I feel so lucky to be part of such an amazing community, and I want to thank you for choosing to be a part of it. 
In case you missed some, here's a quick recap of every episode in Season 5 of The Author's Corner. And I look forward to bringing you tons more value with Season 6!
In the season opener, I speak with Dana Kaye, the founder of Kaye Publicity, on some of her juiciest tips for authors who are marketing their book. We discuss how social media platforms can be a driving force on the road to making your book a best-seller. She even shares her 3-point formula for a book's success, and the latest, innovative social media platforms that you need to be on to reach your audiences. 
Most people don't think about how they are going to use their book until after the book is out. But at that point, it's too late. Before you even put pen to paper, you should ask yourself these five questions. (Grab your notebook as you listen to this episode, and you can answer these questions right now!)
Some of the best fiction is inspired by real life. It makes the stories feel real and finds authentic ways to connect with readers. And in some cases, though it's a fictional story, it teaches readers something about the real world. In this episode, we learn about the injustices in the U.S. criminal justice system through criminal defense lawyer Alexandra Shaprio's novel, Presumed Guilty. We also discuss the role of storytelling in law and we hear about her experience clerking for the legendary RBG!
I love talking to people who bring their varied life experiences into their writing. So it was a treat to interview Gary F. Bengier, a philosopher, technologist, scientist, and author. Gary shares insights about creating deep, realistic characters and the structural techniques that help him foster creativity. We even discuss what he believes the future holds for humanity. 
Whether you're writing fiction or nonfiction, your goal is probably the same: to write a readable book. You'd be surprised how much these genres overlap. In this episode, I speak to Cecelia Tichi, who is well versed in both fiction and nonfiction, with several nonfiction texts on culture from colonial days to modern times, and her own murder mystery series set in the Gilded Age. Cecelia shares why fiction and nonfiction are not as different as they may seem, and we discuss some nuances of what it means to write a readable piece. 
Sometimes the biggest obstacle to writing a book is ourselves. Procrastination and negative self-talk can not only create the illusion of writer's block, they also can stand in the way of our bigger dreams. This week's guest is an expert in overcoming challenges. Bill Murphy is the author of Thriving in the Storm: Nine Principles to Help You Overcome Any Adversity. Bill and I talk about how to get out of your own way and write the book that you feel called to write. He also explains some of the healthiest habits that you can implement to fortify your body, spirit, and mind so that you are poised to overcome challenges and are set up for success. 
It can be scary to write a book. Anytime we stretch ourselves beyond our comfort zone, our subconscious mind seeks ways to interrupt our progress. Often, these attempts show up as self-talk, little whispers that say, "I'm not ready," "Now's not a good time." or "Who am I to write a book …"  
Well I've got news for you: there is never a perfect time to write a book. But there is such a thing as the right timing… Listen to this episode to get some insights into time and timing. 
Melanie Hicks believes that everyone has a story to tell, and she has made it her goal to tell 10,000 of them. She is the CEO of Inked Elephant, a Social Impact publishing firm assisting authors at every stage in the writing process. Melanie shares what it means to have a "social impact" story (hint: it's all about authenticity and vulnerability). She also offers insight into how authors need to find their cadence for writing and make a habit of writing every day. 
Talking to the media is a skill – one that many authors struggle with. In this episode, I speak with Steve Harrison, who has helped over 15,000 authors write or promote their books. Steve explains the format of his National Publicity Summit (which he calls speed dating the media). He shares great insight into how to use the same methods he teaches to get the media's attention on your own. 
Social media is key to marketing, but the overall format for content distribution has been disadvantageous to authors. In his return to The Author's Corner, my good friend, Mark Herschberg, shares his vision for the future of content and how his app, Brain Bump, which he designed primarily for authors, so we can rethink our content, how we package it, and what we do with it to grow our audience. 
Being controversial might seem counterintuitive to success. But in this episode Ali Schwanke explains why it is not only advantageous to share your unique viewpoint, it can also be the reason that agents or publishers agree to help you spread those ideas in a book. And, Ali shares helpful tips for content creation, such as: write down the random ideas you have throughout the day as soon as you have them. 
A book can be a powerful tool to facilitate a reinvention – but that doesn't mean it comes easy. Allan Misner is proof of that. In this episode, Allan shares his story of reinvention, and provides some tips on how you can begin to lay the foundation for the life you want to live. He also discusses the writing process, with insights like how finding his voice in writing ultimately helped him find his voice as a coach.
I was so excited to interview two-time Emmy winner and creator of the popular Food Network series, Diners, Drive-ins, and Dives, David Page. I'm a huge fan of the show, so it was fascinating to go behind the scenes and hear how the show came to be, and how it ultimately inspired his book, Food Americana. (Plus, we got to talk about so much great food from around the world!)
The world is a chaotic place. With countless things to worry about—climate change, gun violence, politics, and more—it's easy to feel powerless. But Kute Blackson has a solution: don't look outward for a feeling of power, look within. In this episode, Kute shares his thoughts on powerlessness in the modern world and how people can combat this feeling to unlock the freedom that we all possess. He also demonstrates how the power of surrender helped him to write his book. 
In this episode, I welcome Sarena Straus, a former prosecutor for the Bronx District Attorney's Office turned novelist, to share insight into the world of true crime. We unpack the differences in writing true crime versus other nonfiction. Plus, she divulges sage advice for anyone who is interested in writing true crime, including the importance of vetting your information and knowing the story from start to finish. 
It's important for aspiring authors to learn from the mistakes (and successes) of other authors. You can learn A LOT by hearing Alain Hunkins' story. In this episode, Alain bares all, sharing the harrowing experience he had as a first-time author who lacked insider knowledge. We discuss the importance of reading the fine print in contracts and finding an ethical agent who will go to bat for you and your book. He also shares his best advice for aspiring authors, and it begins with asking yourself what you want from publishing a book. 
One of the best and most effective ways to promote your book is through affiliate marketing. Here to share some of the secrets of affiliate marketing is four-time affiliate manager of the year, Matt McWilliams. In this episode, Matt shares the top tips that you'll need to know to have a successful affiliate marketing experience. 
If used in the right way, a book can be a tool to help you pursue your true passion. In this episode, we hear from Genevieve Piturro, who used her book to transition from a TV executive to found her true life passion: the non-profit Pajama Program. Genevieve shares the story of how she made the leap and created her own nonprofit, despite having no experience or know-how. And we discuss the pivotal role that her book has played in her success. 
Always read your publishing contract closely (or better yet, have an attorney read it for you!). If you read the fine print, you can protect yourself and your IP and save thousands down the line. Hear it firsthand from small business attorney Elissa Hecker. Elissa shares why it's important to have an attorney who understands you and your business. We also discuss some of the biggest mistakes that creatives make when they sign on the dotted line, and how you can avoid them. 
As nonfiction authors, our goal is to find the truth. But that's not always easy. In this episode, I speak with Carol Ford, one of the official biographers for Bob Crane. We discuss Bob Crane's interesting life, how he was misrepresented in the media, and how Carol has undertaken the difficult task of changing the public's perception. She shares insight on what it takes to be a biographer, including how she worked to gain the trust of Crane's family and friends and to earn the title of  "official biographer." 
Once again, we have the opportunity to learn from one author's journey to authorship. Joe Saul-Sehy is the co-author of STACKED: Your Super-Serious Guide To Modern Money Management, a book that he worked on for 10+ years. In this episode, Joe divulges key tips and advice for new authors including: the magic of asking who, not how; how writing with your reader in mind will set you up for success; and the importance of finding an agent who is passionate about your book. 
I'm always on the lookout for new and exciting publishing options, and when I came across my guest today and her publishing house (celebrating its 10 year anniversary this year), I was intrigued. Trena White is the co-founder of Page Two, and she's here to share the unique approach of Page Two and why she and her co-founder felt called to create a new type of relationship with authors.We also discuss the unique marketing services they offer, which can make all the difference for the success of a book, especially if you're an author who dreads the marketing process. 
In this episode, Sue shares some of the life lessons that she writes about in her book – and how she put them into practice while writing her book. And she talks about the power of being intentional—in the NICU, in her book, and in her life. 
Fundraising for nonprofits and your book have more in common than you might think. It all has to do with your value proposition: why people should give you money. Whether they are donating to your organization, or considering hiring your business, or buying your book, the quality of your value proposition can make or break the deal. In this episode, founder of NextAfter, Tim Kachuriak shares the four elements of an effective value proposition! And explains why people donate and how you can use those same motivations to get people interested in your book. 
This was a special episode. I'm joined by my good friend, long time client, and two time New York Times bestselling author, Dr. William Li. This episode came out on launch day of as his second book, Eat to Beat Your Diet, the sequel to his first book, Eat to Beat Disease. We didn't know yet that his second book would also hit the NYT Bestsellers' list, but we did discuss his experience in writing a sequel to his first NYT bestseller, and the critical lessons he learned in the process. He also shares his top writing tips and some of his top health tips! 
Data is everywhere. Whether you like it or not, data is becoming an increasingly important tool that industries utilize to understand their target audiences. I don't know the first thing about data analytics, but that's where Christina Inge comes in. In this episode, Christina describes how the publishing industry uses data, and how individual authors can use it too. She also shares countless tips that anyone can use to access the data they need to take their enterprise to the next level. 
In this episode, we learn from Sudi "Rick" Karatas, who has experience in both self-publishing and traditional publishing. Sudi shares why he wrote his book Rainbow Relatives, and why he felt it was important to have a traditional publisher for that book. We discuss his decision to self-publish his second book, and how he utilized comedy to connect with readers. 
Can you imagine going viral off one blog post, and ultimately landing an agent and book deal because of it? It wouldn't happen to most of us in our wildest dreams, but it's exactly what happened to Dana Miranda. Dana is the founder of Healthy Rich, and she joins us to discuss how she got her book deal for You Don't Need a Budget, coming in 2024. She shares her take on budget cultures, and we discuss how writing her book gave her more clarity on how she wanted to structure her business. 
If you're certain self-publishing is for you, it's likely that you never even thought about doing a book proposal. Well, I'm here to tell you why you should write a book proposal, even (or maybe especially) if you plan to self-publish your book. In this episode, I explain why writing a book proposal is one of the most underrated strategies for success for self-published authors. I take you through all the elements in an industry-standard book proposal, and I share insight into my process—the same process that I have used to help dozens of clients get a literary agent who then sold their book to a traditional publishing house.
And that's a wrap on Season 5 of The Author's Corner! Make sure you tune in for Season 6!